Quality policy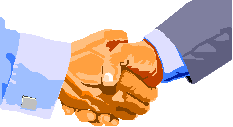 The Management of Delta Electronics (Slovakia), s.r.o. which focuses on sales, production, customer service and repair of electrotechnical products declares and commits to following quality policy:
Our interest is:
- increase customer satisfaction by consistently fulfilling and
exceeding our customers' requirements in products,
production quality and management of service is for us challenge
- by suitable selection of our employees and their regular training, secure adequate level of knowledge
for the performance of particular functions and activities.
- build-up close, long-term cooperation with our key suppliers of raw material and services.
- increase the company's efficiency by establishing, monitoring and analyzing
- key performance indicators (KPI), which form are the basis of our strategic objectives.
- secure the resources for both, the continuous improvement of the process oriented IMS, and
the observation of all applicable laws, legislation and other requirements.
- conformity of manufactured instruments to the legal requirements and the EU-type examination
certificate.
We commit:
- to satisfy all applicable requirements and to maintain the effectiveness of the quality management
system